Here are some new comics from Sherwin Schwartzrock for the ministry,
Feed My Starving Children
.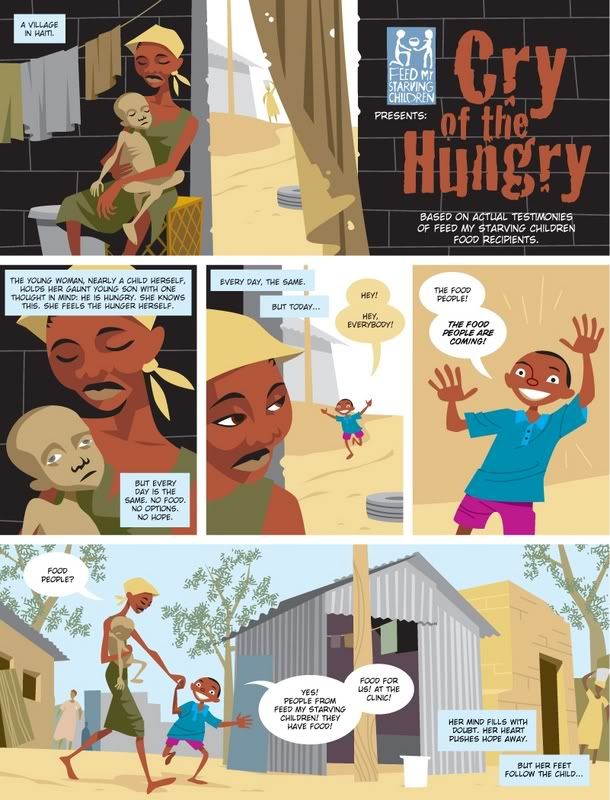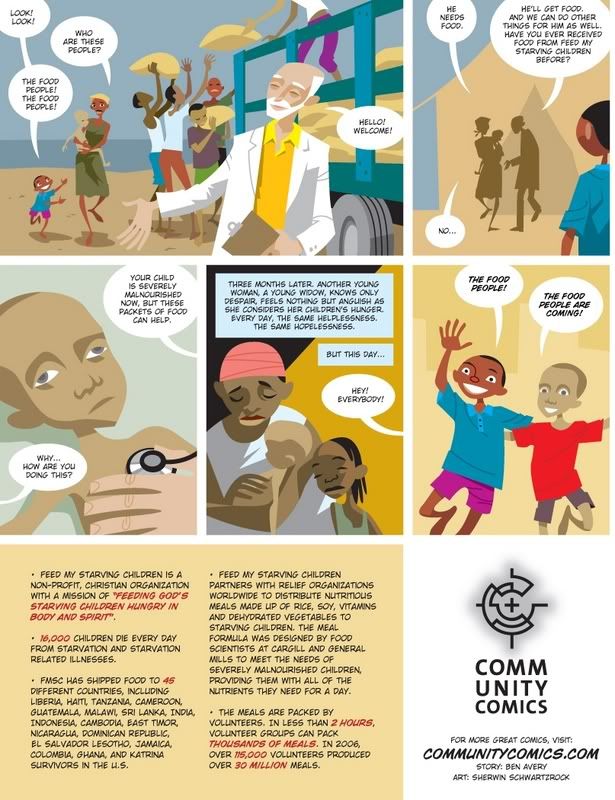 Feed My Starving Children in a non-profit organization committed to feeding God's starving children hungry in body and spirit. Their approach is simple: Volunteers pack nutritious meals made up of rice, soy, vitamins and dehydrated vegetables, and they partner with relief organizations worldwide to distribute these meals to starving children.
Community Comics has been given the opportunity to help spread the awareness of Feed My Starving Children and to encourage the volunteers to continue their work with this very worthwhile organization. We would also like to open up the opportunity for other artists, companies or studios to provide art for future two-page comic flyers. A small amount of room at the bottom of each comic will be allowed to promote the artist/company/studio's website. For the cost of producing 2 pages of comic art, FMSC will guarantee distribution of 80,000 flyers directly to Christian teens. The flyers will be kept in circulation for successive years, so the promotion could reach 500,000 teens by 2008.
Please contact
Sherwin Schwartzrock
if you're interested in learning more about this unique opportunity.
Feed My Starving Children